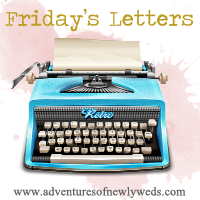 ~Dear running,
Remember that 15k we have coming up Aug 18? Ya, it's coming up fast, so let's stop getting cramps at 2k and walking home and run much farther than that.
Sincerely, we must rock this race.
~Dear Blogging,
Why is writing still so hard to do!? I need to get out of this rut.
Sincerely, I promise I'm not abandoning my blog.
~Dear good friend MJ
(not that MJ..geez guys who do you think I am?!)
I love you but I am so jelly you are in Hawaii for your 20th birthday. Have a mojito (two shots of rum) for me!
Sincerely, I would have gone but dam summer school gets in the way.
~Dear Summer School,
Two more classes. Two more classes. 6 more hours. Till FREEDOM!
Sincerely, it's my summer and I hate walking up at 7:30am for class.
~Dear Mom,
I love you. No worrying until we know for sure.
Sincerely, very vague letter.