It's that time again!
Saturday Morning Scene with
Katie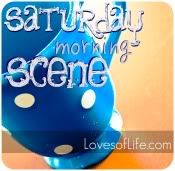 My Saturday was going to be pretty boring while waiting for my hair appointment,
It just so happened that the W network decided to play Baby Mama!
Come on who doesn't love this movie?
Amy Poehler and Tina Fey together?!
So freakin funny :)
happy *rainy* Saturday!