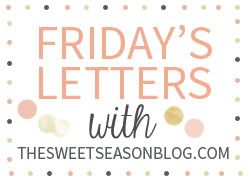 Dear Vancouver, can you please send me back my boyfriend? I really miss him. Sincerely, day 10 of 16.
Dear Alex, thank you having daily phone dates and facetime-ing with me while you've been away. It really helps to "see" you. Sincerely, "see" you in real life soon.
Dear Half-Marathon, this is happening. Yup, I'm running another 21k on Sunday. I'm a little nervous because I now know the pain I'll feel but I' also now the feeling of crossing that finish line. Sincerely, see you on Sunday Peterborough.
Dear Winter, Let's get a little warmer please. Sincerely, not a winter gal.